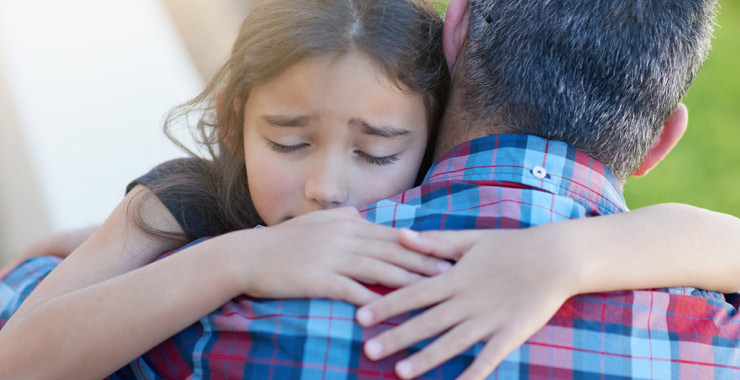 Contacting the school
Ask how your child is getting on with others in class and raise any issues of conflict with other children
Ask if the teacher has noticed that your child seems unhappy and isolated and is being excluded from games in the playground or regularly not having a partner to work with in class
Ask the class teacher, or the head of year at secondary school, if he/she can keep an eye on the situation and let you know if they have any concerns
Ask what the teacher suggests would be the best way of sorting it out. At a primary school perhaps the supervisors could take a more active role in the playground by keeping an eye on your child and ensuring that people are not excluded from games
Ask the school if they would consider introducing "friendship seats" or a "buddy bench" if they don't already, where younger children can go if they have nobody to play with. Other pupils can ask them to join their games and the supervisors can spot whether one child is on their own too often
Teachers and school administrators
Be knowledgeable and observant
Teachers and administrators need to be aware that although bullying generally happens in areas such as the bathroom, playground, crowded hallways, and school buses as well as via cell phones and computers (where supervision is limited or absent), it must be taken seriously. Teachers and administrators should emphasize that telling is not tattling. If a teacher observes bullying in a classroom, he/she needs to immediately intervene to stop it, record the incident and inform the appropriate school administrators so the incident can be investigated. Having a joint meeting with the bullied student and the student who is bullying is not recommended — it is embarrassing and very intimidating for the student that is being bullied.
Involve students and parents
Students and parents need to be a part of the solution and involved in safety teams and antibullying task forces. Students can inform adults about what is really going on and also teach adults about new technologies that kids are using to bully. Parents, teachers, and school administrators can help students engage in positive behavior and teach them skills so that they know how to intervene when bullying occurs. Older students can serve as mentors and inform younger students about safe practices on the Internet.
Set positive expectations about behavior for students and adults
Schools and classrooms must offer students a safe learning environment. Teachers and coaches need to explicitly remind students that bullying is not accepted in school and such behaviors will have consequences. Creating an anti-bullying document and having both the student and the parents/guardians sign and return it to the school office helps students understand the seriousness of bullying. Also, for students who have a hard time adjusting or finding friends, teachers and administrators can facilitate friendships or provide "jobs" for the student to do during lunch and recess so that children do not feel isolated or in danger of becoming targets for bullying.
Source:
https://www.familylives.org.uk/advice/bullying/bullying-at-school/advice-on-contacting-your-child-s-school-about-bullying?referer=/advice/bullying
https://www.apa.org/topics/bullying/prevent